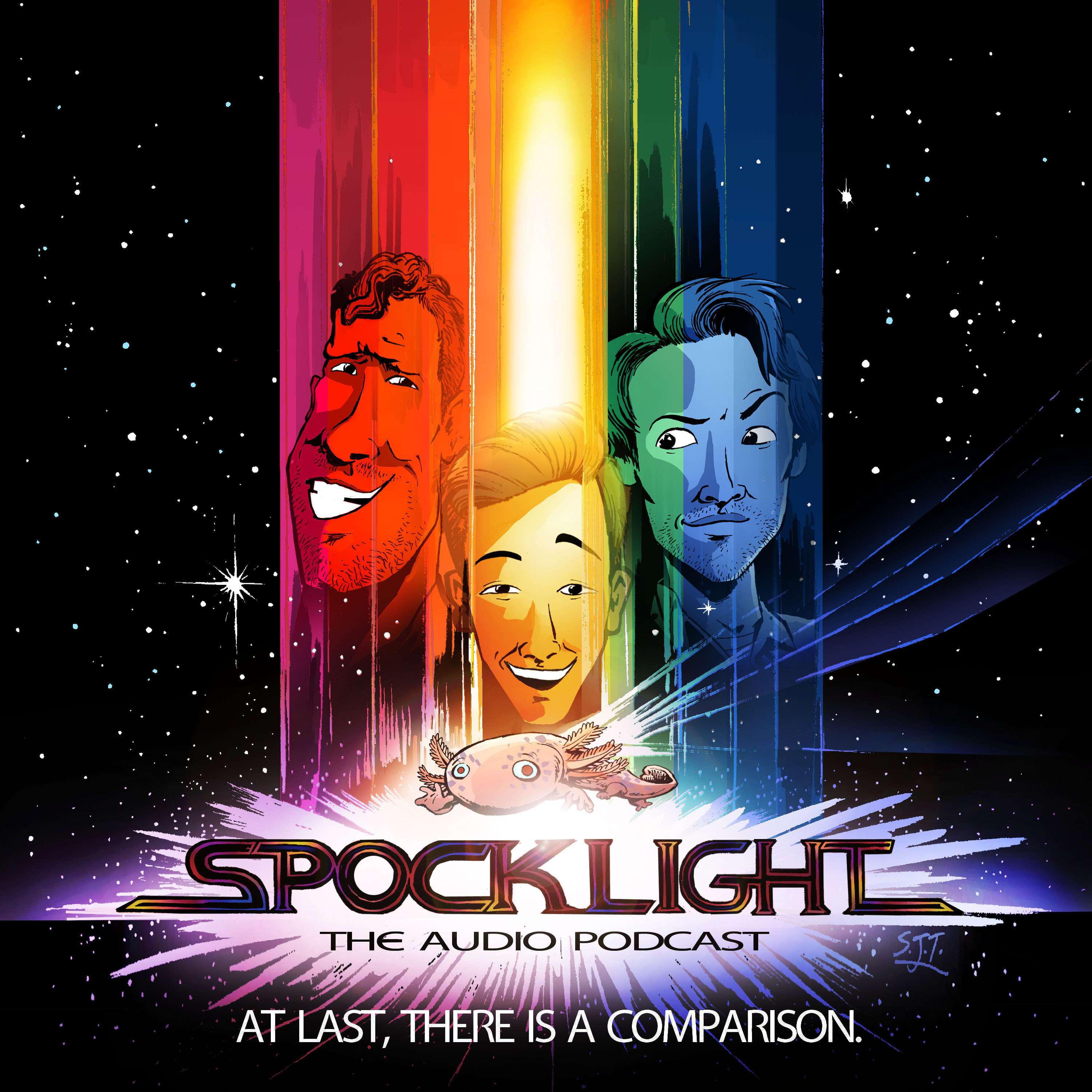 Liam, Matt, Paul and special guest, Chortle Award nominated Stand Up Comedian, Sean McLoughlin, attempt to find their way out of the mirror universe in Part Two of our epic two part look back over the first season of 'Star Trek: Discovery' as we analyse the back six episodes of the series.
Liam reads a ridiculous fanboy rant that complains about everything from "feminist lunacy" to "feminist Idiocy" for ruining the show, Paul reckons Qo'noS looks more like Camden Market then the Klingon homeworld, Matt ponders the thought process behind naming a torture device an 'Agonizor' while Sean falls a little bit in love with Admiral Cornwell. Multiple sword fights, shocking twists, Jason Isaacs owning twitter trolls, and much more as we find out whether the USS Discovery sticks its landing.
FULL SPOILERS FOR 'STAR TREK: DISCOVERY' SEASON ONE CONTAINED WITHIN!
As usual you can find SPOCKLIGHT on:
TWITTER - @spocklightpod
INSTAGRAM – @spocklightpod
FACEBOOK – https://www.facebook.com/spocklightpod/
EMAIL - spocklightpod@gmail.com
Please Follow, like, share and all that good stuff.
You can get all the latest news on Sean McLoughlin's gig schedule at his official website: http://seanmcloughlincomedy.com
Sean also has his own Podcast, Heal your Wounds, which can be found on Itunes and @woundspod on Twitter.
Credit for our wonderful theme music goes to the incredibly talented, Adam Johnston's, you can find more of his work at - https://adamjohnstonuk.bandcamp.com/
Our beautiful artwork was created by Stephen Trumble, see more at http://www.stephentrumble.com