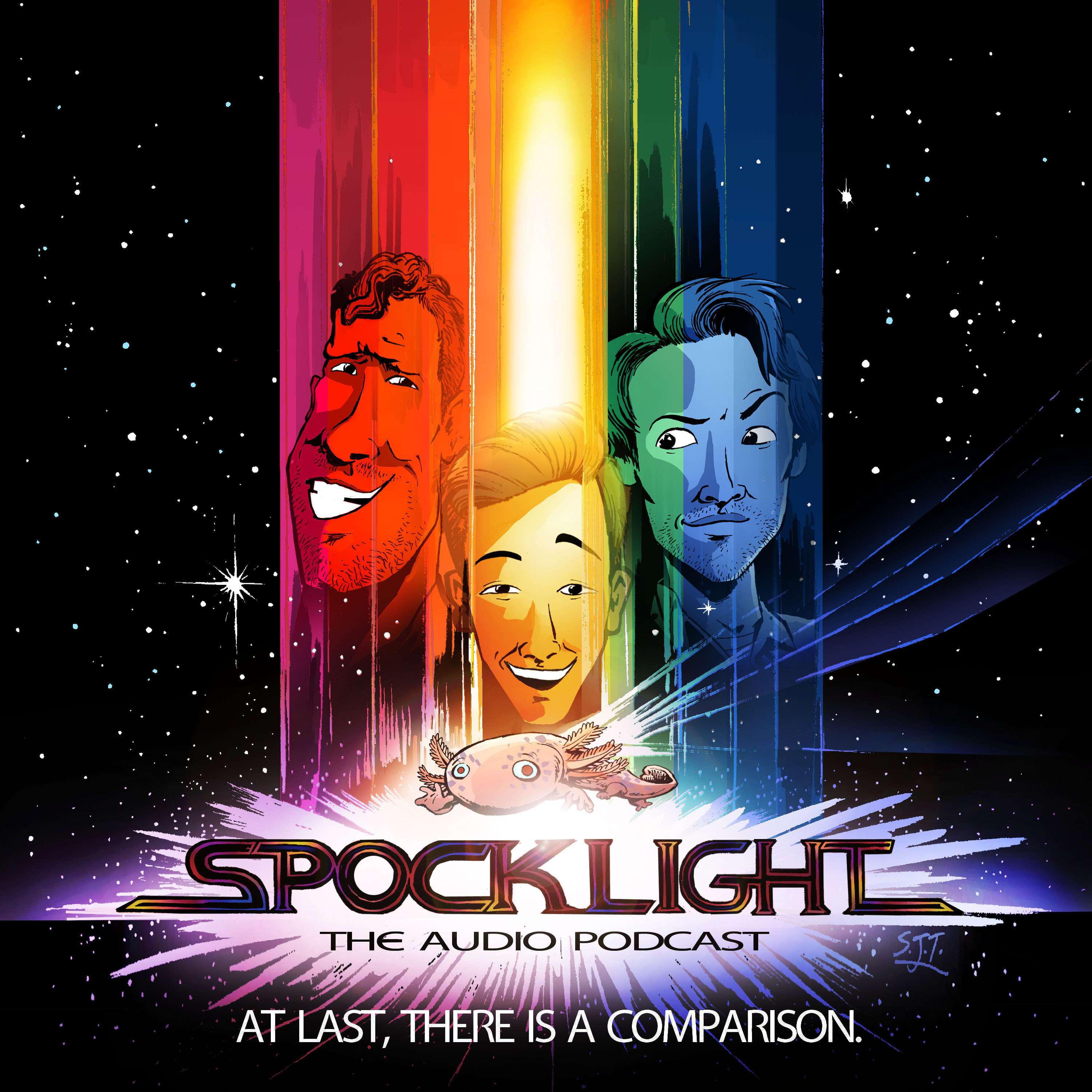 We begin a revisitation of Trek TV by introducing The Original Series to special guest, Stand-Up Comedian, Jen Ives, by handpicking three episodes for her to watch. 
Liam presents his case for why 'The Corbomite Maneuver' truly sums up the mission statement of Star Trek, Paul enjoys the campy sets (and definitely the dresses) of 'Who Mourns for Adonais' and Matt loves the complex motivations fuelling Spock's actions in 'Journey to Babel'. While Jen is creeped out by McCoy, enjoys seeing the Spock family dynamic (especially thicc Sarek) and absolutely cannot handle these long running times. 
Make it a VERY Good Friday and join Spocklight and co back in the kitschy 60s heyday of sci-fi television, what better way is there to celebrate Easter?!
As usual you can find SPOCKLIGHT on:
TWITTER - @spocklightpod
INSTAGRAM – @spocklightpod
FACEBOOK – https://www.facebook.com/spocklightpod/
EMAIL - spocklightpod@gmail.com
Please Follow, like, share and all that good stuff.
You can find Jen @jenivescomedy on Twitter and her Musical Chairs Podcast @chairspod
Credit for our wonderful theme music goes to the incredibly talented, Adam Johnston's, you can find more of his work at - https://adamjohnstonuk.bandcamp.com/
Our beautiful artwork was created by Stephen Trumble, see more at http://www.stephentrumble.com