Episodes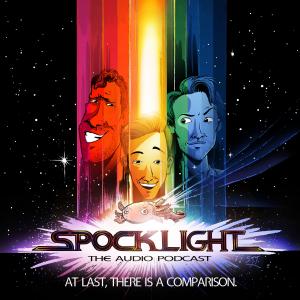 Thursday Jan 27, 2022
Thursday Jan 27, 2022
The Spocklight crew go back to where they belong - Lower Decks, as we review the second season of the adult animated comedy of the Star Trek Universe. We trace the various character arcs over the season and discuss that cliffhanger in-depth whilst speculating what awaits for Season 3 and the future of the show but will Liam make good on his threat to not appear for episodes covering Lower Decks after his disdain for the first season or will he be won over and end up low-key loving the show like Matt?! Take the turbolift back to the floor with us and listen now to find out!
WARNING: THIS EPISODE CONTAINS FULL SPOILERS FOR STAR TREK: LOWER DECKS SEASON 2!
As usual you can find SPOCKLIGHT on:
TWITTER - @spocklightpod
INSTAGRAM – @spocklightpod
FACEBOOK – https://www.facebook.com/spocklightpod/
EMAIL - spocklightpod@gmail.com
Please Follow, like, share and all that good stuff.
Credit for our wonderful theme music goes to the incredibly talented, Adam Johnston's, you can find more of his work at - https://adamjohnstonuk.bandcamp.com/
Our beautiful artwork was created by Stephen Trumble, see more at http://www.stephentrumble.com 
Huge thanks to Russell Honeywell for post production support