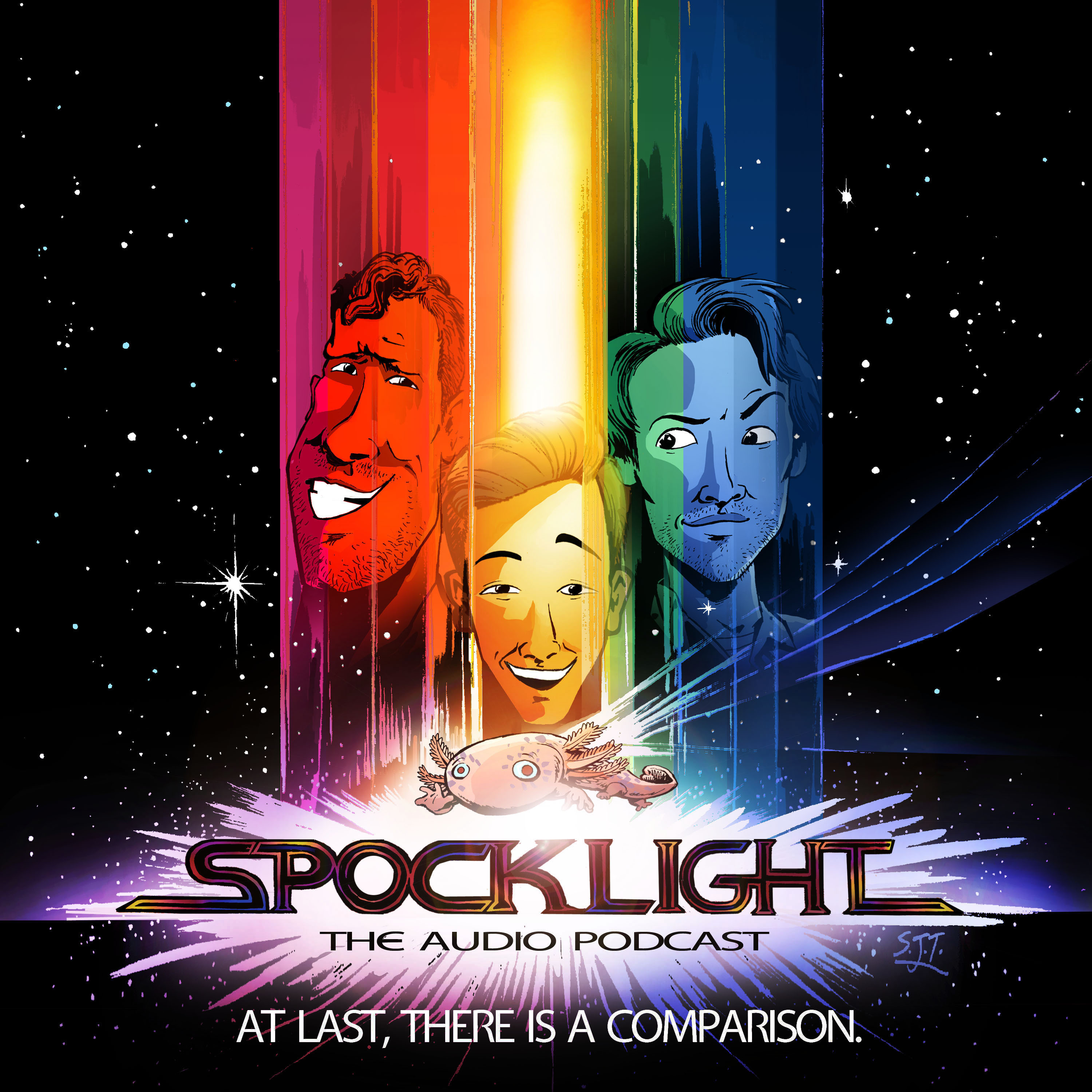 Come join the force...or should we say, farce, as the Spocklight crew and returning guest, Dan Thomas, take on 'Police Academy 5: Assignment Miami Beach' starring Star Trek: Deep Space Nine's very own Rene Auberjonois as the central villain of the piece.
Liam begins by interrogating Matt, Paul and Dan as to their own personal histories with the Police Academy franchise, then we compare the series to Stripes and other comedy movies of the time and discover that our childhood memories of just how funny the film was may have betrayed us while Paul even argues that you can find superior laughs in an episode of Sooty & Co.
We explore Auberjonois's Directorial career on DS9 while also agreeing that he's one of the few good things about Assignment Miami Beach and Liam laments the absence of Steve Guttenberg's Mahoney but praises the performance of G. W. Bailey as Harris, Robert Folk's score and the iconic Drew Struzan series posters.
Will a watch party of 'Police Academy 2: Their First Assignment' cause another corona virus outbreak? Could a Tackleberry TV Spin-off work? Will Dan ever start his own Podcast?! Answers to some of these questions and much more besides can be found within this episode!
As usual you can find SPOCKLIGHT on:
TWITTER - @spocklightpod
INSTAGRAM – @spocklightpod
FACEBOOK – https://www.facebook.com/spocklightpod/
EMAIL - spocklightpod@gmail.com
Please Follow, like, share, subscribe, review and all that good stuff.
You can follow Dan on Twitter @danthomascomedy
Credit for our wonderful theme music goes to the incredibly talented, Adam Johnston's, you can find more of his work at - https://adamjohnstonuk.bandcamp.com/
Our beautiful artwork was created by Stephen Trumble, see more at http://www.stephentrumble.com