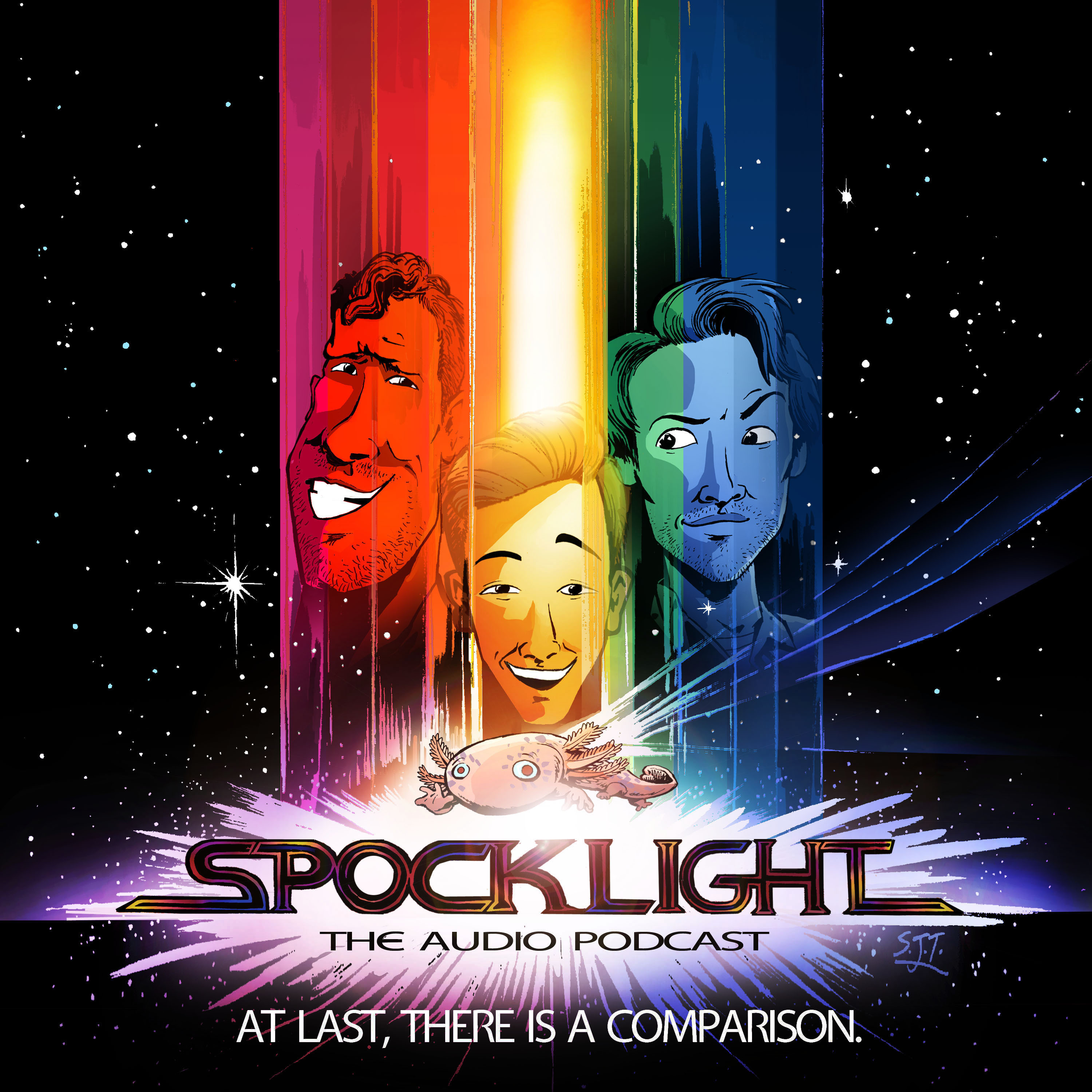 We're joined by Total Film Writer and regular Evolution of Horror contributor, Tim Coleman, to discuss what he considers to be one of the greatest films of all time, 1986's The Transformers: The Movie starring Leonard Nimoy as Galvatron.
We're transported back to the days of Saturday Morning Cartoons as Tim gives us an education in Transformers taking in such revelations as the Optimus Prime as Christ analogy and poor highbrow Orson Welles being destroyed by trash culture at the end of his career. We also examine how the surprisingly brutal nature of the film came about, debate the differences between Optimus Prime's characterisation in the original series to the later Michael Bay movies and of course, place the film within Nimoy's illustrious career alongside such iconic roles as The Evil Moroccan Magician in Faerie Tale Theatre's interpretation of Aladdin.
As usual you can find SPOCKLIGHT on:
TWITTER - @spocklightpod
INSTAGRAM – @spocklightpod
FACEBOOK – https://www.facebook.com/spocklightpod/
EMAIL - spocklightpod@gmail.com
Please Follow, like, share and all that good stuff.
You can find Tim @fatscoleman on Twitter and more of his writing in the pages of Total Film and at https://movingpicturesfilmclub.com/
You can watch the full version of The Rude Awakening of Optimus Prime here: https://www.youtube.com/watch?v=bq1_6D9QS9Y&t=180s
You can watch the full version of Hollie McNish's brilliant poem, Megatron, here: https://www.youtube.com/watch?v=qCO-YmLT8t4
Credit for our wonderful theme music goes to the incredibly talented, Adam Johnston's, you can find more of his work at - https://adamjohnstonuk.bandcamp.com/
Our beautiful artwork was created by Stephen Trumble, see more at http://www.stephentrumble.com 
Huge thanks to Russell Honeywell for post production support