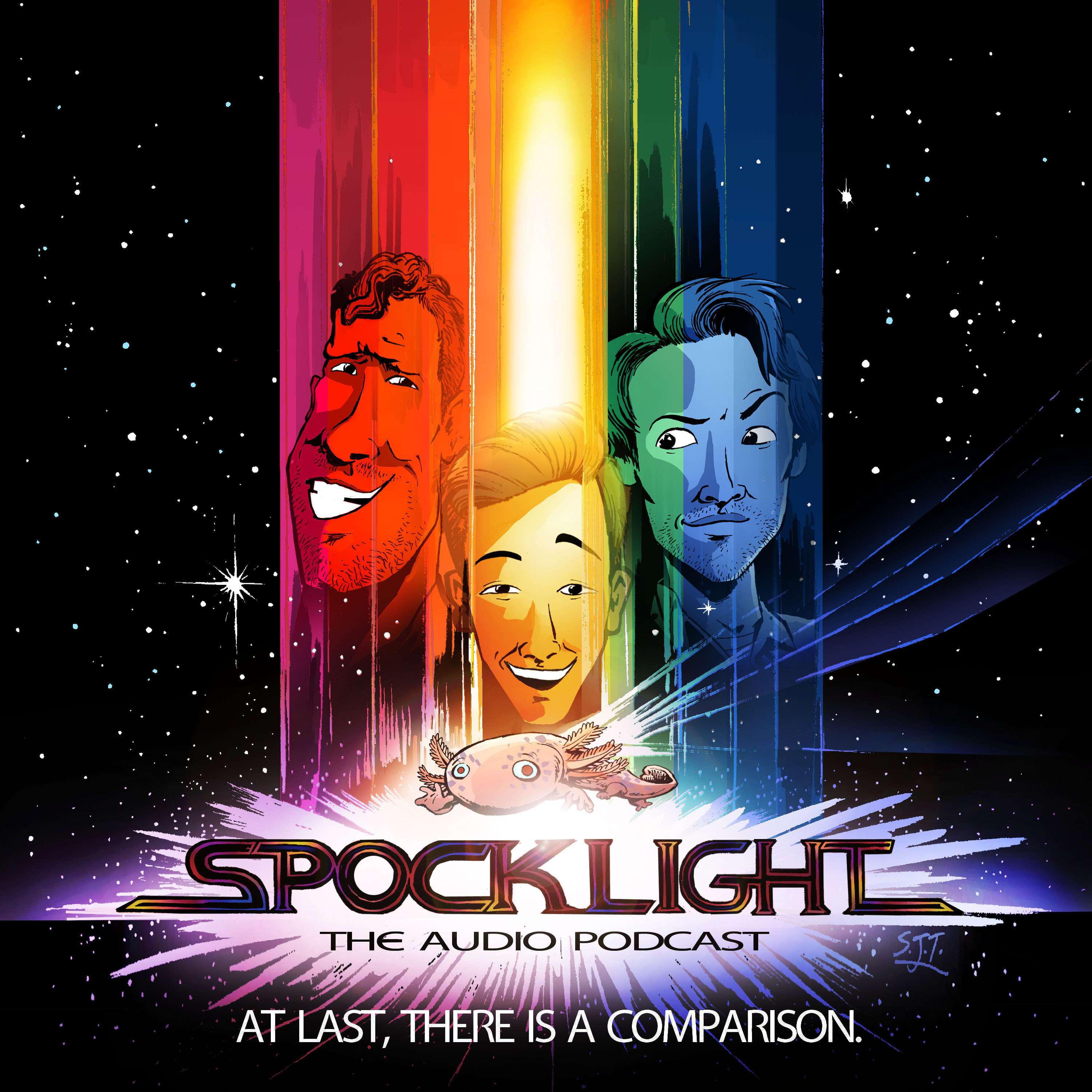 In a giant-size special for our 50th episode, Liam and Matt are joined by Daryl and Jeanette of the 'Sudden Double Deep' Podcast to dissect the first X-Men movie from the year 2000 starring Patrick Stewart, just in time for the release of the latest chapter in the franchise, 'X-Men: Dark Phoenix'.
We examine the dawn of today's Superhero movie phenomenon in detail, unpick the Bryan Singer controversy, discuss the differences between blockbuster movies past and present while looking forward to the possible future of the X-Men movie franchise. All that and the unfortunate story of a Jimmy Savile tattoo!
Magneto's right; there is a war coming, make sure you're on the right side by downloading this episode now!
As usual you can find SPOCKLIGHT on:
TWITTER - @spocklightpod
INSTAGRAM – @spocklightpod
FACEBOOK – https://www.facebook.com/spocklightpod/
EMAIL - spocklightpod@gmail.com
Please Follow, like, share and all that good stuff.
You can find more information about Daryl and Jeanette's brilliant Film podcast, Sudden Double Deep @SDDFilmPodcast on Twitter. 
Credit for our wonderful theme music goes to the incredibly talented, Adam Johnston's, you can find more of his work at - https://adamjohnstonuk.bandcamp.com/
Our beautiful artwork was created by Stephen Trumble, see more at http://www.stephentrumble.com