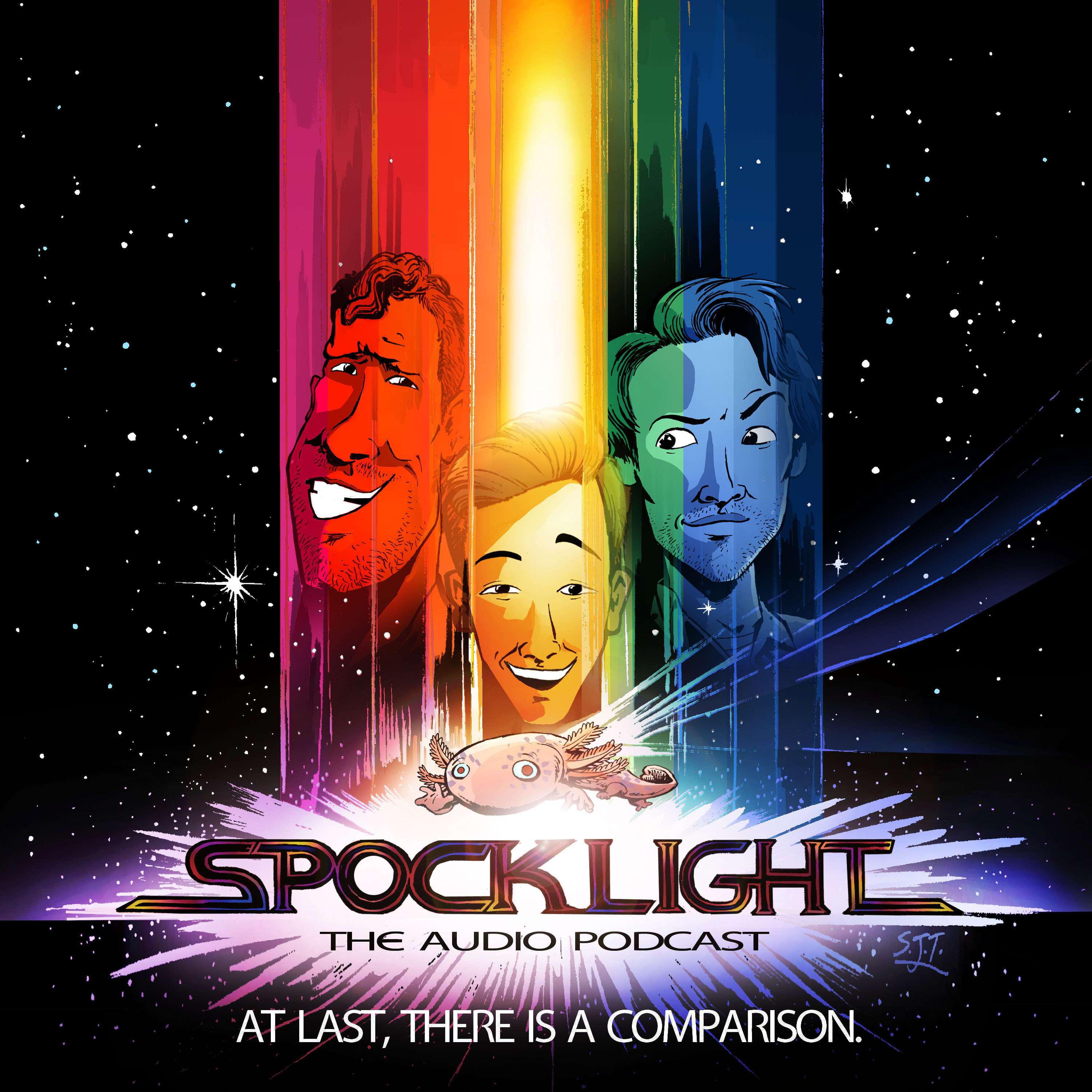 WARNING! This episode contains full spoilers for the first two episodes of 'Star Trek: Discovery' so if you're waiting to binge and you care about spoilers come back and listen after you've watched 'The Vulcan Hello' and 'Battle at the Binary Stars'.
It's the beginning of Phase 2 of the Spocklight crew's journey into the Star Trek universe from a Non-Trekkie perspective as we finally take on the TV Shows, starting with the latest iteration, 'Star Trek: Discovery'.
Liam bemoans the loss of the female friendship at the centre of the new show and points out how we eerily predicted plot points in our crossover appearance on Adam Johnston's 'Pretending With Dice' Podcast playing the new 'Star Trek Adventures' game from Modiphius. Paul is excited to see Trek taking risks and finds himself comparing Discovery with The Dark Crystal and Mass Effect. Whilst Matt gets blindsided by a big twist and wonders if the showrunners were taking cues from Doctor Who's treatment of story mythos and everyone struggles to engage with the bloody Klingons.
How relevant is Trek in today's TV landscape? Does it live up to its own legacy? Discover the answers by downloading our new episode now!
As usual you can find SPOCKLIGHT on:
TWITTER - @spocklightpod
INSTAGRAM – @spocklightpod
FACEBOOK – https://www.facebook.com/spocklightpod/
EMAIL - spocklightpod@gmail.com
Please Follow, like, share and all that good stuff.
Credit for our wonderful theme music goes to the incredibly talented, Adam Johnston's, you can find more of his work at - https://adamjohnstonuk.bandcamp.com/
Our beautiful artwork was created by Stephen Trumble, see more at http://www.stephentrumble.com/
You can also hear all episodes of our 4-part podcast crossover with 'Pretending with Dice' over at https://pretendingwithdice.podbean.com