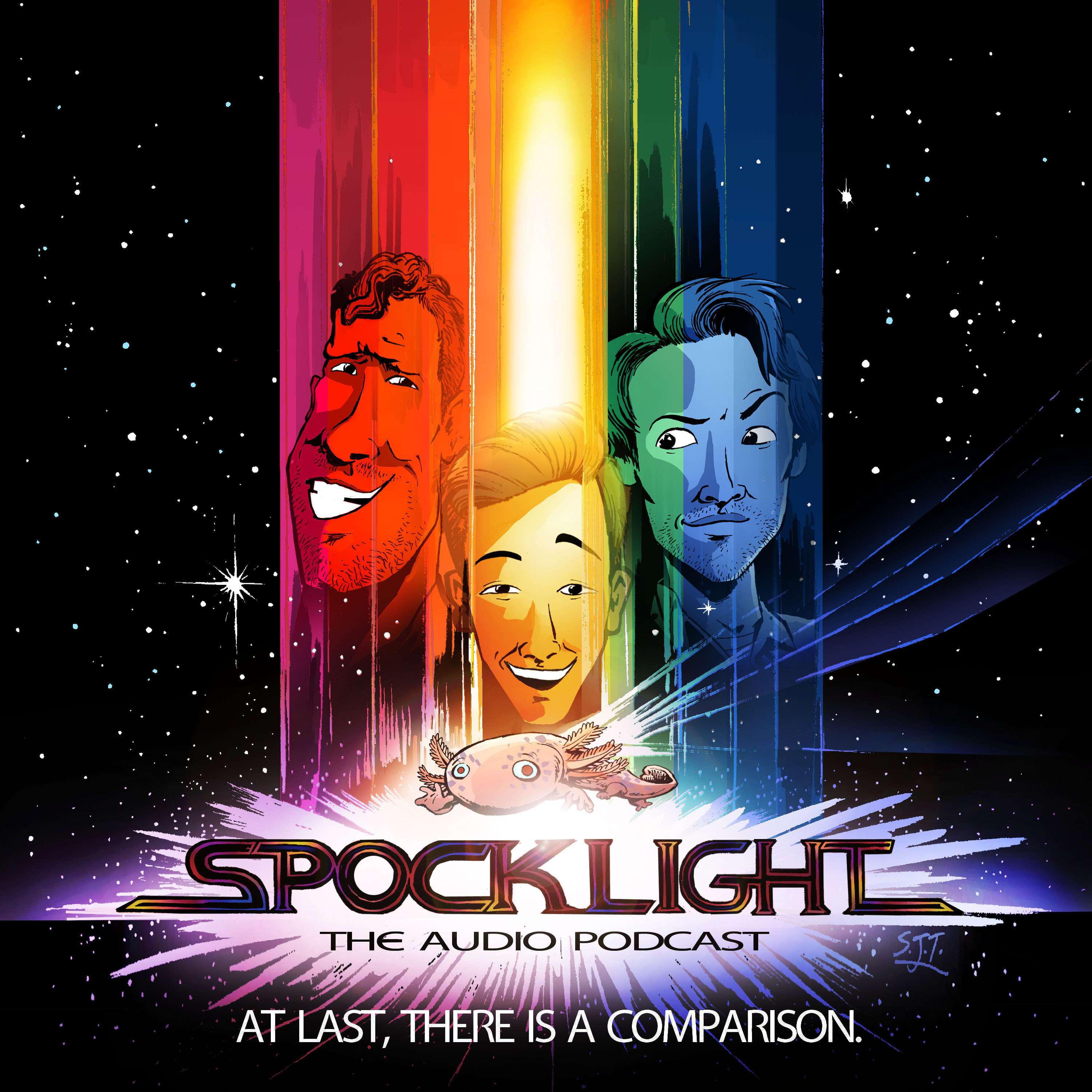 The Spocklight crew travel back to the 1970s as we take a look at everyone's least watched iteration of Trek in our continuing mission to analyse the franchise from a non-Trekkie perspective. It's The Animated Series!
As the boys watch series Pilot, 'Beyond the Farthest Star' and the Emmy award winning, 'How Sharper Than a Serpent's Tooth', Liam ponders how kids would have reacted to the animated equivalent of The Motion Picture, Paul notes how even in cartoon form, Shatner is still stealing the spotlight from his co-stars, while Matt thinks the shortened runtime makes the stories feel like they're 'all mission, all the time'
Misunderstood classic or a series of recycled shots of so called "animation"? Download now to find out!
As usual you can find SPOCKLIGHT on:
TWITTER - @spocklightpod
INSTAGRAM – @spocklightpod
FACEBOOK – https://www.facebook.com/spocklightpod/
EMAIL - spocklightpod@gmail.com
Please Follow, like, share and all that good stuff.
Credit for our wonderful theme music goes to the incredibly talented, Adam Johnston's, you can find more of his work at - https://adamjohnstonuk.bandcamp.com/
Our beautiful artwork was created by Stephen Trumble, see more at http://www.stephentrumble.com/