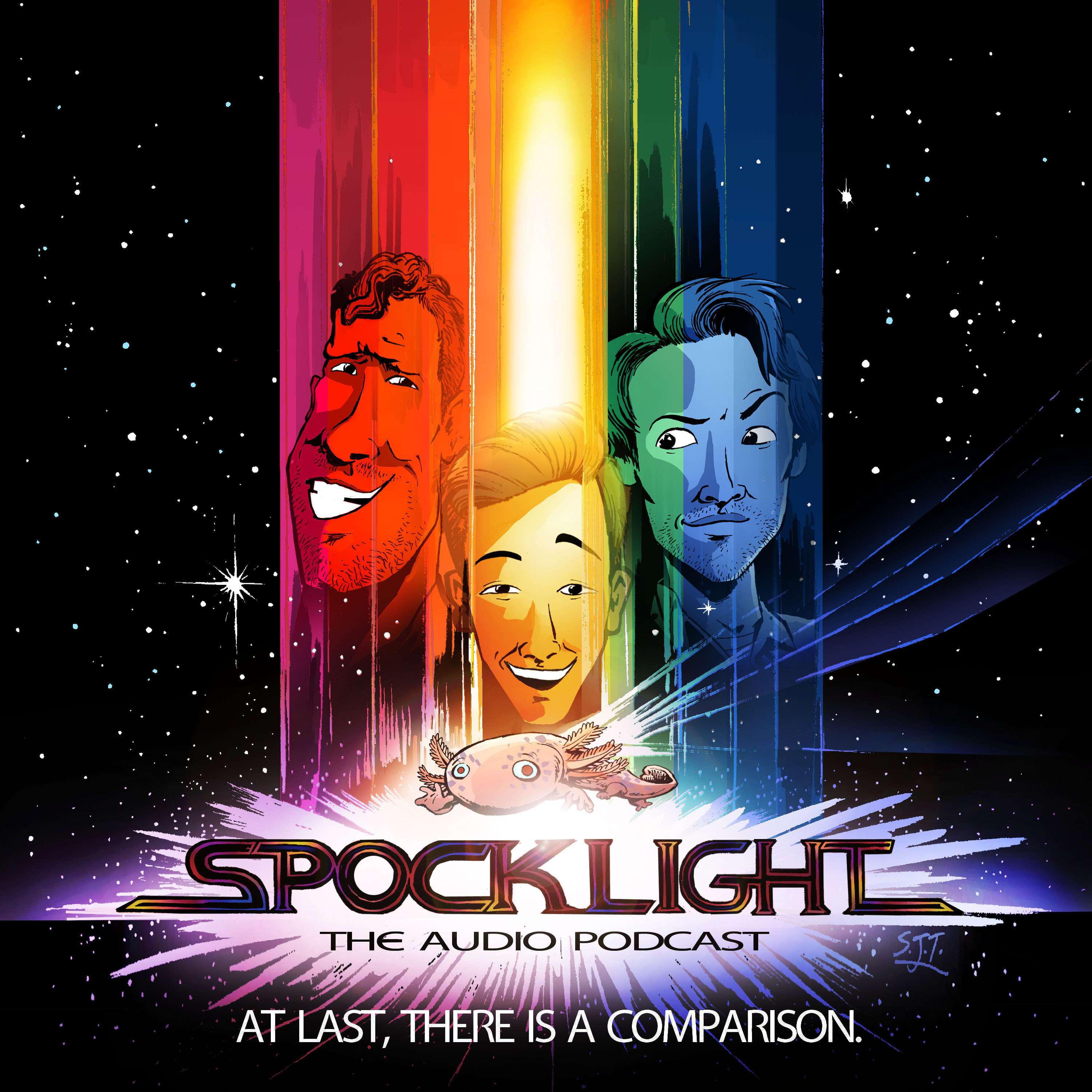 In 1987 TV changed forever as a bold new vision and a brand new cast took us where no show had been before. It's time for the Spocklight crew to tackle 'Star Trek: The Next Generation'
This month we're joined by returning Guest and Max Turner Prize winning Stand Up Comedian, Stephen Trumble, as well as fellow Stand Up, Sean McLoughlin, fresh from supporting Ricky Gervais on his International 'Humanity' tour, to discuss TNG Pilot, 'Encounter at Far point' as well as Stephen and Sean's own mystery Guest picks. But what episodes will Stephen and Sean choose for Liam, Matt and Paul to convince them that the show is worth fully committing to? What's Liam's first ever memory of Star Trek? What's Matt's beef with the new Enterprise Bridge and Wesley Crusher? Does Paul really need any convincing where TNG is concerned? And is Patrick Stewart "A damn fine Actor" or just a "Grim bald crank? The answers to all this and more await you so Engage, Make it so and Download now!
As usual you can find SPOCKLIGHT on:
TWITTER - @spocklightpod
INSTAGRAM – @spocklightpod
FACEBOOK – https://www.facebook.com/spocklightpod/
EMAIL - spocklightpod@gmail.com
Please Follow, like, share and all that good stuff.
You can get all the latest news on Sean McLoughlin's gig schedule at his official website: http://seanmcloughlincomedy.com
Sean also has his own Podcast, Heal your Wounds, which can be found on Itunes and @woundspod on Twitter.
Credit for our wonderful theme music goes to the incredibly talented, Adam Johnston's, you can find more of his work at - https://adamjohnstonuk.bandcamp.com/
Our beautiful artwork was created by Stephen Trumble, see more at http://www.stephentrumble.com and you can watch his Max Turner Prize Winning Comedy set here: https://www.youtube.com/watch?v=_5qL8-xIXS8