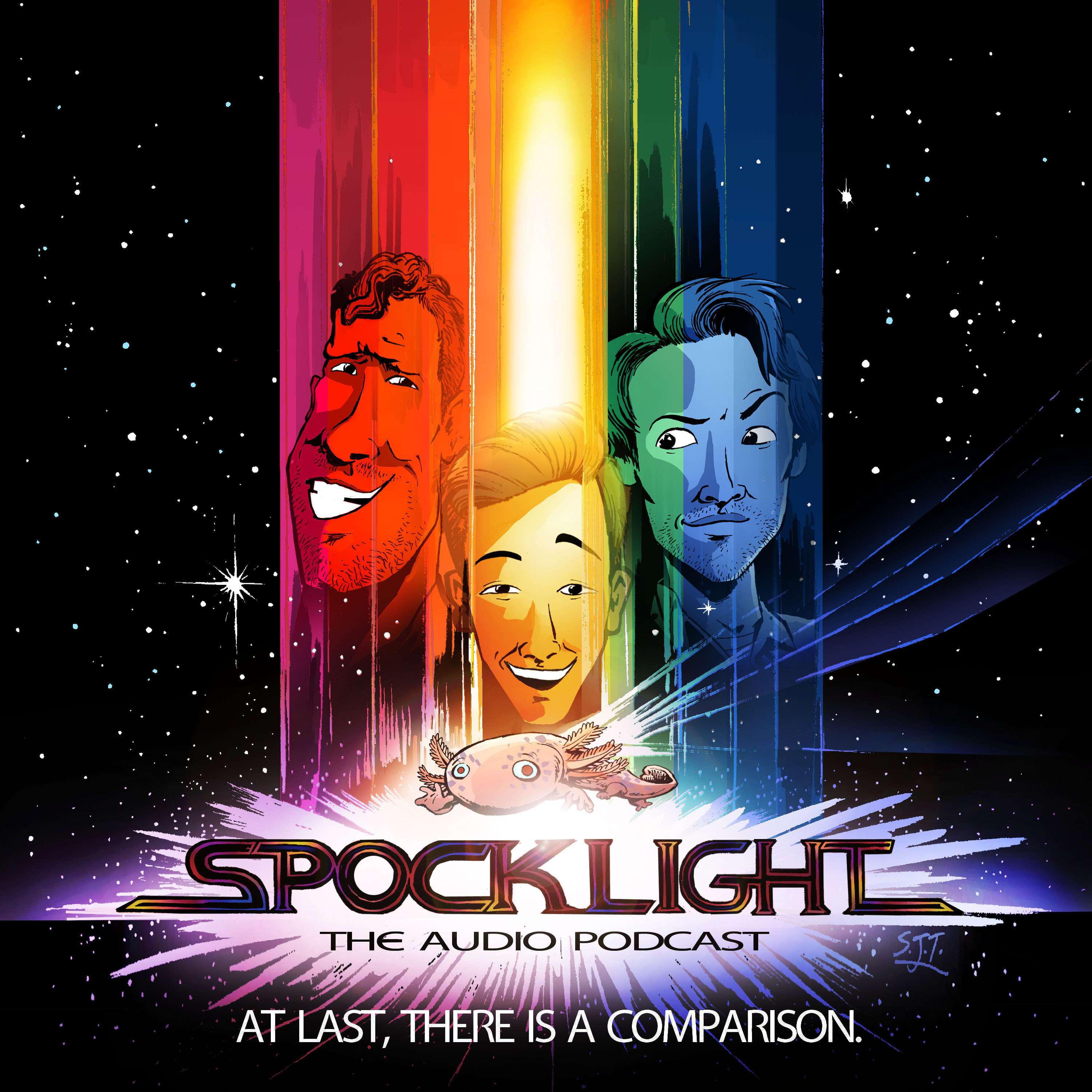 Chortle Award nominated Stand Up Comedian, Sean McLoughlin, returns to Spocklight to help Liam, Matt and Paul break down the first season of 'Star Trek: Discovery' episode by episode.
In Part One of an epic two parter, we binge on the opening 9 instalments of Discovery as we retrace our steps to 'The Vulcan Hello' and 'Battle at the Binary Stars' to see if our opinion on them has changed at all since our initial reactions last year before deep diving into the rest of the first half of the season.
Listen as Liam points out the attention to detail given to a late season twist right from the start and celebrates finally seeing the franchise treat a mature, same sex relationship with respect rather than just throwaway lip service. Meanwhile, Paul is glad to see the back of the Shenzhou early on but is upset at Sarek being shoehorned in as Michael's adoptive father. Matt thinks Lorca would batter Picard in a showdown (but really, who wouldn't?!) and touches on the current climate of fan culture, Reddit-theorizing and Sean points out how much the new spore drive undermines the other Trek TV shows (hello Voyager!) and professes his love for his favourite episode of Disco so far but which one will it be?
Hear our various Lorca theories (where is Prime Lorca? Who HASN'T he been shagging?) and a metric fuckton of spoilers (you have been warned!) as we discover, after all the production problems, whether this new voyage for the Trek universe is any good after all.
As usual you can find SPOCKLIGHT on:
TWITTER - @spocklightpod
INSTAGRAM – @spocklightpod
FACEBOOK – https://www.facebook.com/spocklightpod/
EMAIL - spocklightpod@gmail.com
Please Follow, like, share and all that good stuff.
You can get all the latest news on Sean McLoughlin's gig schedule at his official website: http://seanmcloughlincomedy.com
Sean also has his own Podcast, Heal your Wounds, which can be found on Itunes and @woundspod on Twitter.
Credit for our wonderful theme music goes to the incredibly talented, Adam Johnston's, you can find more of his work at - https://adamjohnstonuk.bandcamp.com/
Our beautiful artwork was created by Stephen Trumble, see more at http://www.stephentrumble.com