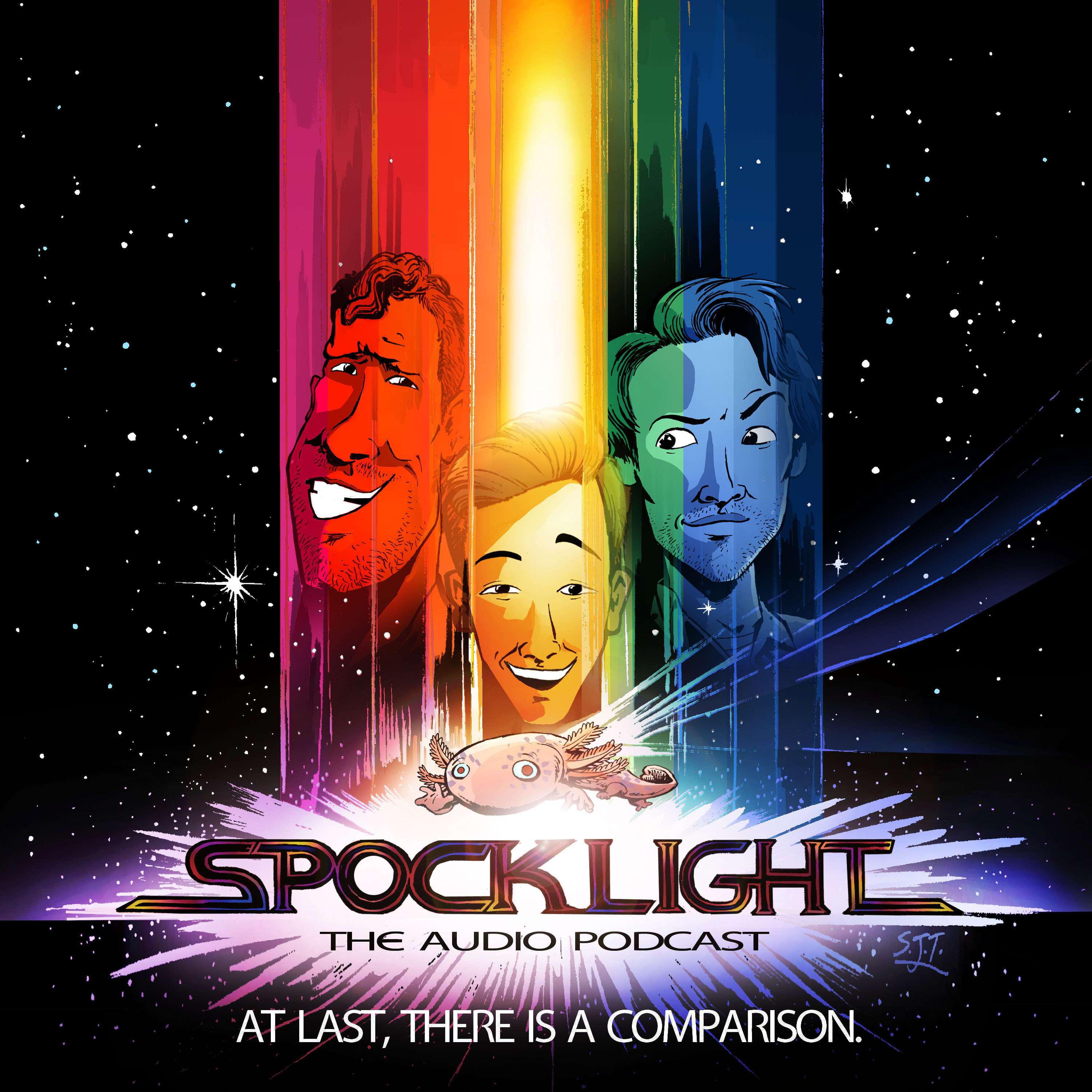 This month, we're joined by Todd Jordan of 'The Bitter End' Podcast as we roll up our sleeves and scrape the bottom of the Star Trek barrel, discussing what are considered to be some of the worst episodes of all time! Is their reputation justly deserved or have they been unfairly judged by the fan base? Journey with us on a voyage to discover silver linings as we experience Evil Kids, Satan himself, a clip show, Benidorm in Space, chocolate wobble and much more.
The things we do for you... Make our sacrifices mean something by downloading now!
As usual you can find SPOCKLIGHT on:
TWITTER - @spocklightpod
INSTAGRAM – @spocklightpod
FACEBOOK – https://www.facebook.com/spocklightpod/
EMAIL - spocklightpod@gmail.com
Please Follow, like, share and all that good stuff.
You can find more information on Todd's excellent podcast, 'The Bitter End' on Twitter @bitterendpod
Credit for our wonderful theme music goes to the incredibly talented, Adam Johnston's, you can find more of his work at - https://adamjohnstonuk.bandcamp.com/
Our beautiful artwork was created by Stephen Trumble, see more at http://www.stephentrumble.com