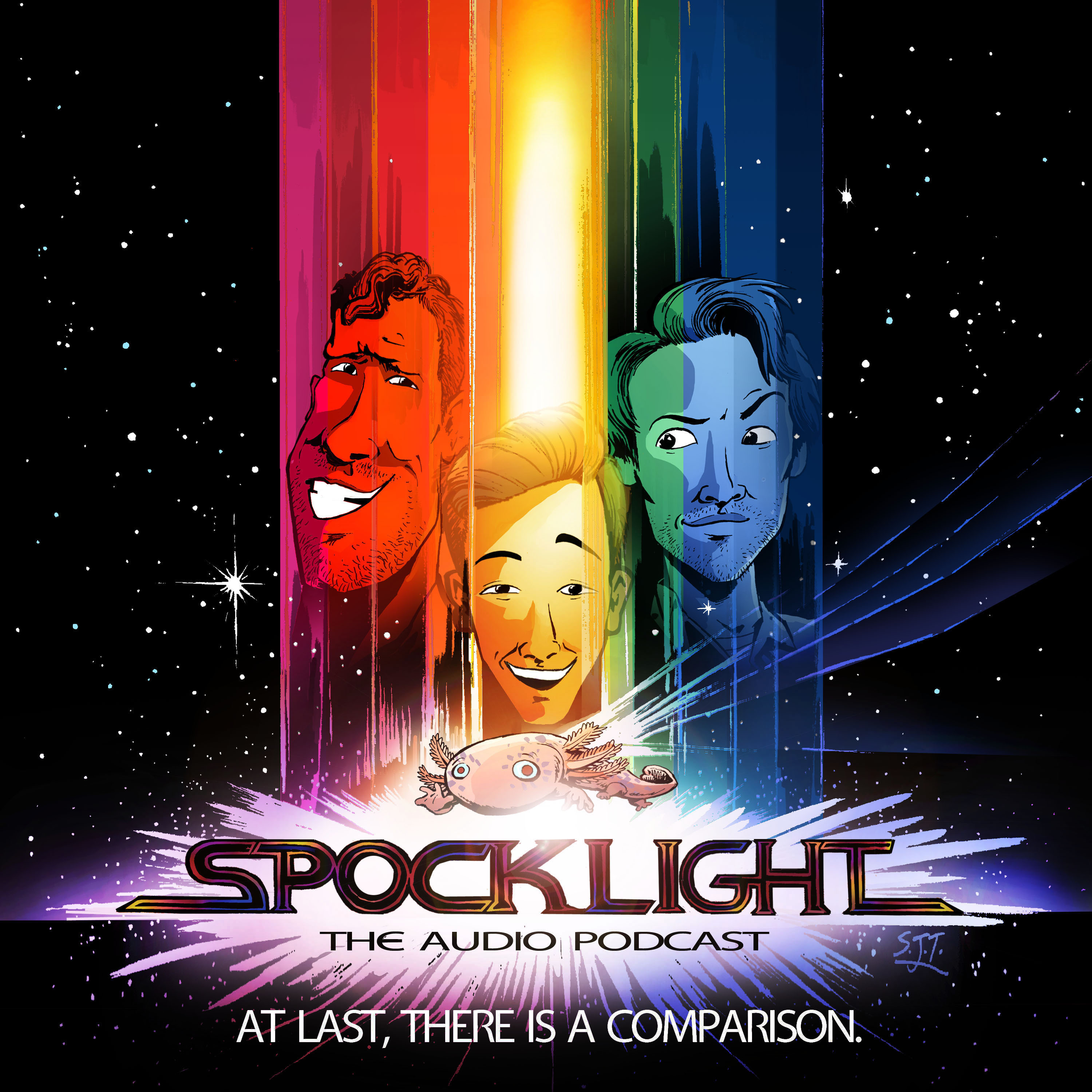 Bob Fleming of the Progtor Who and Trek this Out podcasts joins us to discuss one of his favourite Star Trek episodes, Deep Space Nine 30th Anniversary celebration, Trials and Tribble-ations.
We compare Trek's 30th Birthday celebrations with that of Doctor Who's, debate Quentin Tarantino's proposed big screen reimagining of The Original Series Gangster classic, 'A Piece of the Action', celebrate the "lads lads lads" of DS9, Bashir and O'Brien, enjoy the drunken trash talking going down in the Enterprise bar, while Liam shamefully fails to remember who Jerry Fielding is and talks up the importance of Sisko meeting Kirk on the bridge. 
As usual you can find SPOCKLIGHT on:
TWITTER - @spocklightpod
INSTAGRAM – @spocklightpod
FACEBOOK – https://www.facebook.com/spocklightpod/
EMAIL - spocklightpod@gmail.com
Please Follow, like, share, subscribe, review and all that good stuff.
You can find Progtor Who and Trek this Out where all good podcasts are available.
Credit for our wonderful theme music goes to the incredibly talented, Adam Johnston's, you can find more of his work at - https://adamjohnstonuk.bandcamp.com/
Our beautiful artwork was created by Stephen Trumble, see more at http://www.stephentrumble.com