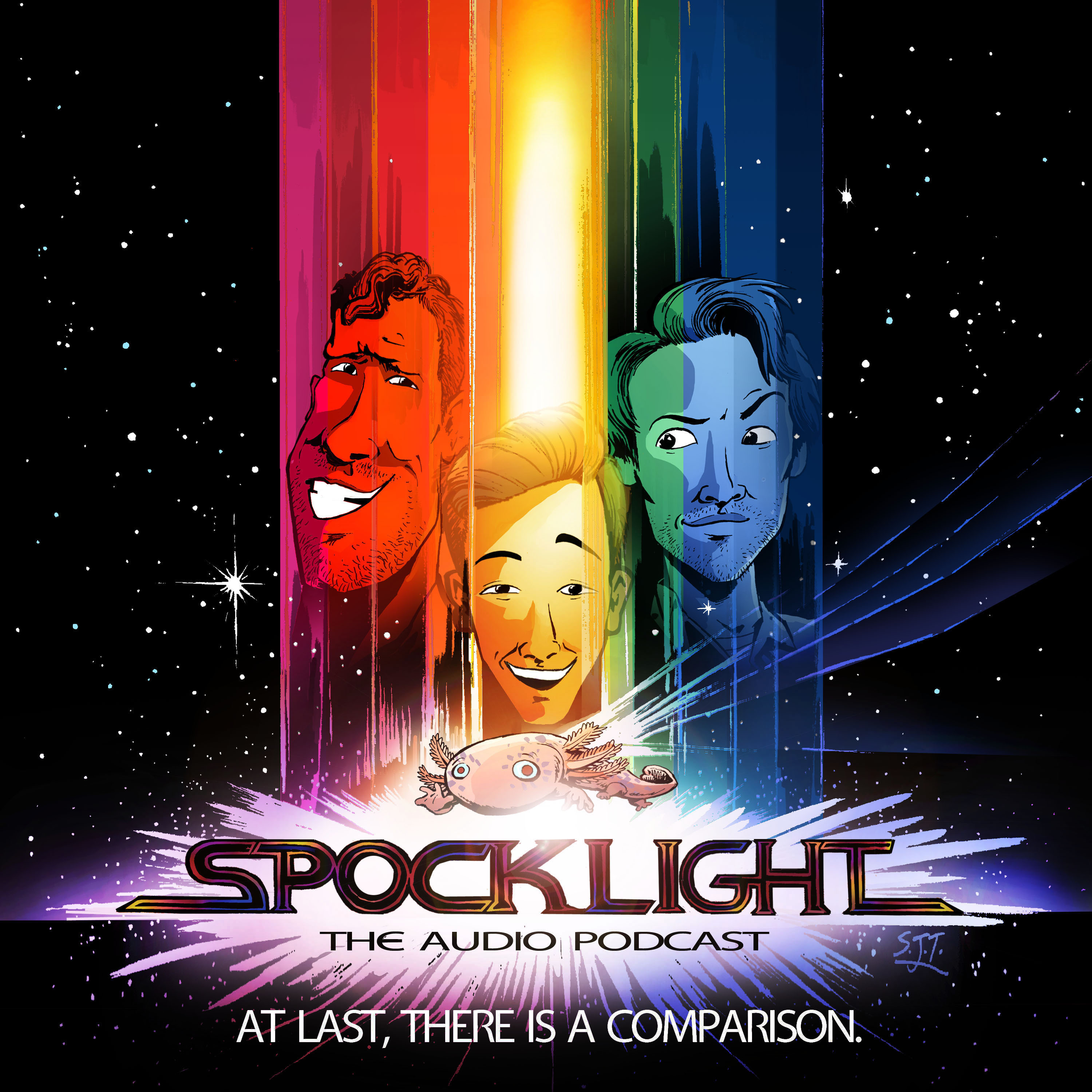 We're joined by Felix Trench, Star of Wooden Overcoats, the British Podcast award winning sitcom, to discuss 'Message in a Bottle' from Star Trek: Voyager and the birth of his own Trek fandom growing up in Belgium. 
We commiserate missing out on visiting Star Trek: The Experience when we were holidaying in Las Vegas back in 2007, laugh at the bizarre 80s trend of adapting ultraviolent action movies into kids cartoons, get excited by the prospect of a fight between Seven of Nine and B'Elanna, reveal that guest star, Andy Dick, is a case of dick by name, dick by nature and analyse the pivotal nature of this episode in the overarching arc of the series. 
As usual you can find SPOCKLIGHT on:
TWITTER - @spocklightpod
INSTAGRAM – @spocklightpod
FACEBOOK – https://www.facebook.com/spocklightpod/
EMAIL - spocklightpod@gmail.com
Please Follow, like, share, subscribe, review and all that good stuff.
You can find Felix @felixtrench on Twitter and more about Wooden Overcoats at www.woodenovercoats.com 
Credit for our wonderful theme music goes to the incredibly talented, Adam Johnston's, you can find more of his work at - https://adamjohnstonuk.bandcamp.com/
Our beautiful artwork was created by Stephen Trumble, see more at http://www.stephentrumble.com