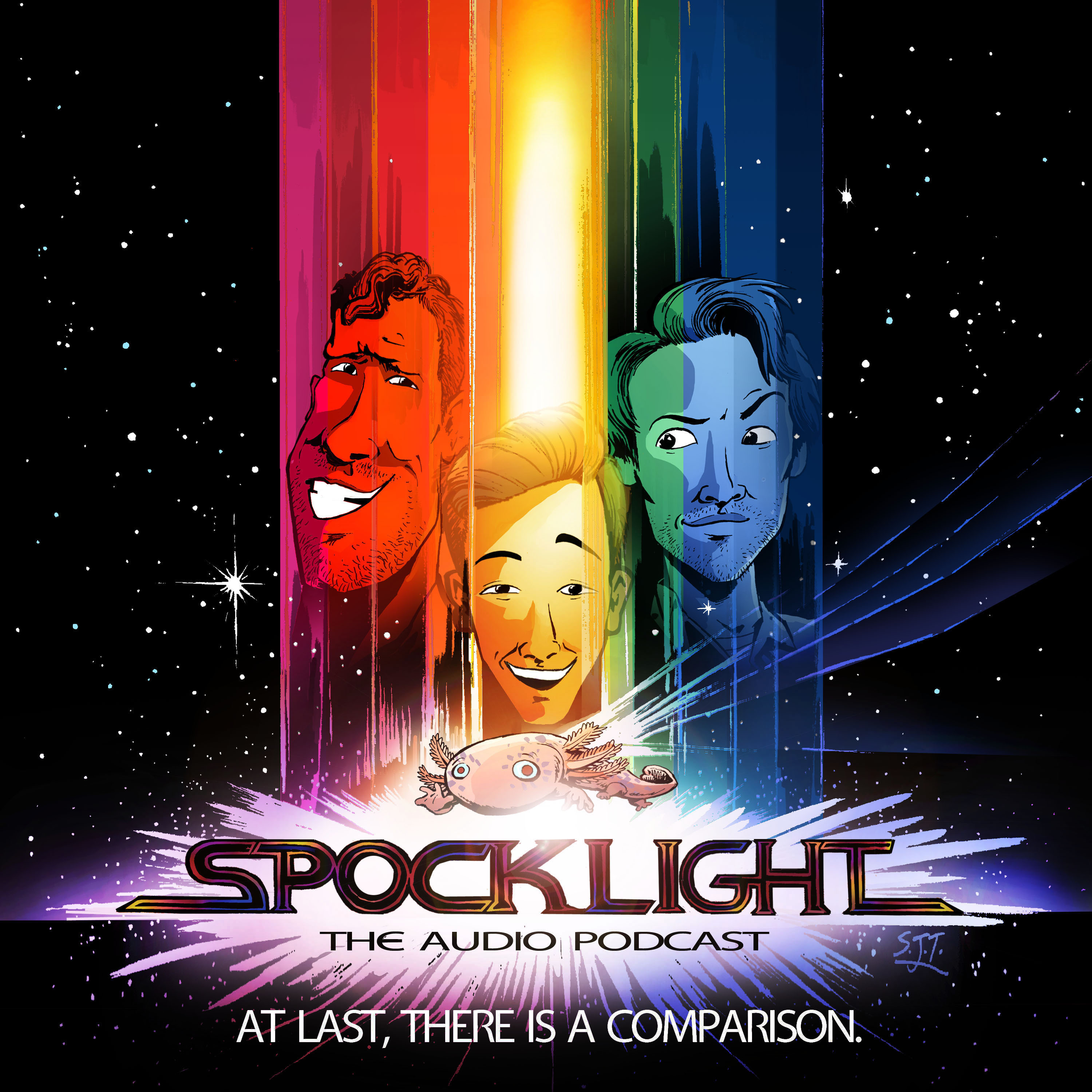 Book a table at the Klingon Restaurant on the Promenade of Deep Space Nine and join us, as our first ever guest, Composer of our theme tune and host of Tabletop RPG Podcast, Pretending with Dice, Adam Johnston, returns to the show for a special Halloween edition of Spocklight as we tackle a Horror tinged episode of DS9, Empok Nor.
We rundown some of the scariest episodes of Star Trek, examine the genre blending in Empok Nor and compare it to Red Dwarf classic, Quarantine, while also exploring the characters of O'Brien and Garak.
All this, PLUS we reminisce over our Star Trek Adventures crossover with Pretending with Dice. If you enjoy the clip we play in this episode we strongly recommend going back to Episode 10 of Pretending with Dice if you want to hear us create our characters then episodes 11-13 for the main story.
As usual you can find SPOCKLIGHT on:
TWITTER - @spocklightpod
INSTAGRAM – @spocklightpod
FACEBOOK – https://www.facebook.com/spocklightpod/
EMAIL - spocklightpod@gmail.com
Please Follow, like, share and all that good stuff.
You can find Adam @ajheretic666 on Twitter and Pretending with Dice at @PretendWithDice on Twitter, Facebook and Instagram
Credit for our wonderful theme music also goes to Adam and you can find more of his music at - https://adamjohnstonuk.bandcamp.com/
Our beautiful artwork was created by Stephen Trumble, see more at http://www.stephentrumble.com