Episodes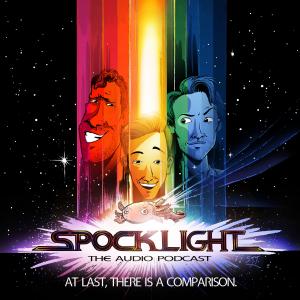 Wednesday Dec 08, 2021
Wednesday Dec 08, 2021
Singer/Songwriter and Star of one-woman musical, The Geek Shall Inherit, Hattie Snooks, joins us to discuss all things Reginald Barclay as we analyse Star Trek: The Next Generation episode, Hollow Pursuits.
We discuss fan reaction to the episode and the character of Barclay, examine the psychological reasons behind his Holodeck fantasies and pick apart the realities of what working with the TNG crew would actually be like. All that, plus a live rendition of the opening song from Hattie's show, all about the man of the hour himself - Reginald Barclay
As usual you can find SPOCKLIGHT on:
TWITTER - @spocklightpod
INSTAGRAM – @spocklightpod
FACEBOOK – https://www.facebook.com/spocklightpod/
EMAIL - spocklightpod@gmail.com
Please Follow, like, share and all that good stuff.
You can find Hattie @hattiesnooks on Twitter and Instagram
Credit for our wonderful theme music goes to the incredibly talented, Adam Johnston's, you can find more of his work at - https://adamjohnstonuk.bandcamp.com/
Our beautiful artwork was created by Stephen Trumble, see more at http://www.stephentrumble.com 
Huge thanks to Russell Honeywell for post production support