Episodes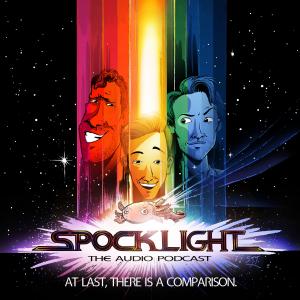 Monday Jan 03, 2022
Monday Jan 03, 2022
Liam and Matt are joined by Writer of Channel 5's Blood and ITV's Hollington Drive, Sophie Petzal, to discuss Star Trek Voyager episode, Macrocosm
Sophie tells us why this was a pivotal Trek episode for her growing up, Liam makes the case that Kate Mulgrew deserved a better action adventure after clearly spending plenty of time in the gym for the episode and Matt Criticises the flashback structure of the story.
We also get to hear the behind the scenes stories of bringing Blood and Hollington Drive to the small screen from Sophie, as well as her thoughts on Star Trek Discovery and Picard. 
As usual you can find SPOCKLIGHT on:
TWITTER - @spocklightpod
INSTAGRAM – @spocklightpod
FACEBOOK – https://www.facebook.com/spocklightpod/
EMAIL - spocklightpod@gmail.com
Please Follow, like, share and all that good stuff.
You can find Sophie @Sonic_Screwup on Twitter 
Credit for our wonderful theme music goes to the incredibly talented, Adam Johnston's, you can find more of his work at - https://adamjohnstonuk.bandcamp.com/
Our beautiful artwork was created by Stephen Trumble, see more at http://www.stephentrumble.com 
Huge thanks to Russell Honeywell for post production support