Episodes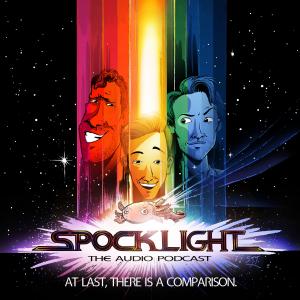 Wednesday Apr 13, 2022
Wednesday Apr 13, 2022
Our most frequent Guest, Netflix Animation Story Supervisor, David Trumble, returns to Spocklight once again, this time to discuss everyone's favourite Radio Psychiatrist, Frasier, specifically Season 11, Episode 3 - The Doctor is Out, guest starring Sir Patrick Stewart.
David opens up as to how he and his own Brother, related to the Frasier/Niles sibling rivalry growing up and what happened when he met Niles himself, David Hyde Pierce, as well as joining us to analyse the episode in-depth and how well it's aged in the two decades since it originally aired. 
We also chat the abundance of Star Trek connections in the show in general thanks to Trek and Frasier both being filmed on the Paramount lot and run through our favourite moments from the classic Sitcom. 
In the words of Dr. Frasier Crane: "I'm Listening..." and we suggest you do the same. 
As usual you can find SPOCKLIGHT on:
TWITTER - @spocklightpod
INSTAGRAM – @spocklightpod
FACEBOOK – https://www.facebook.com/spocklightpod/
EMAIL - spocklightpod@gmail.com
Please Follow, like, share and all that good stuff.
David can be found at @Drumble on Twitter
You can find Natalie Parks excellent retrospective analysis of the episode here: https://25yearslatersite.com/2021/01/12/the-doctor-is-out-and-frasier-cranes-date-with-jean-luc-picard/?fbclid=IwAR0OSOOD2YRMIWwOJPmOrR_k7mf1g-pvQl1rWgpBEixdOuX9qMfju8vrSSo 
Credit for our wonderful theme music goes to the incredibly talented, Adam Johnston's, you can find more of his work at - https://adamjohnstonuk.bandcamp.com/
Our beautiful artwork was created by Stephen Trumble, see more at http://www.stephentrumble.com/
Huge thanks to Russell Honeywell for post production support on sound