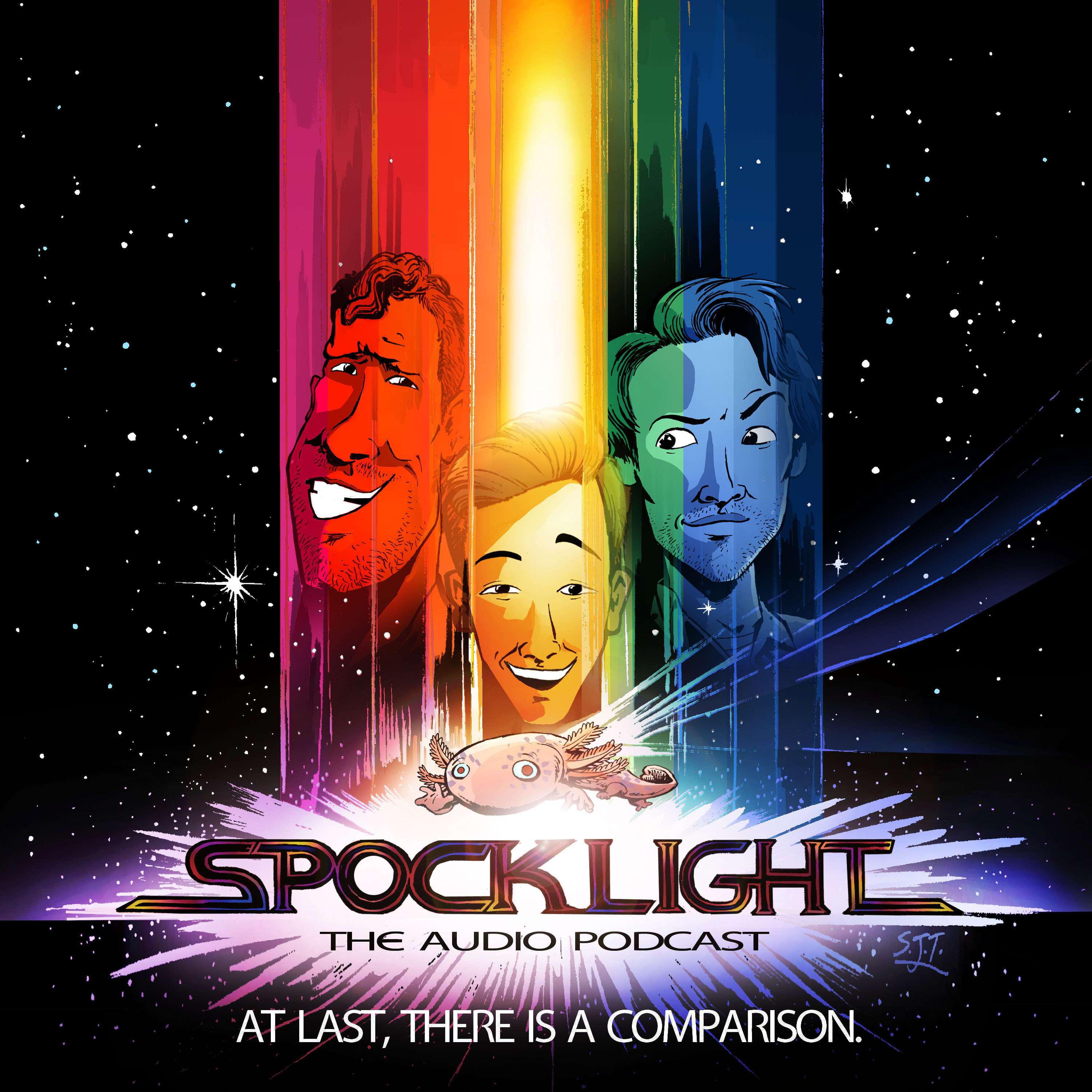 In our first ever Halloween special, the Spocklight crew investigate Robert Wise's (Director of 'Star Trek: The Motion Picture') 1963 horror classic 'The Haunting'.
Liam praises the claustrophobic production design of Elliot Scott, Paul highlights how Julie Harris' own fragile mental state fuelled her frenzied performance and Matt delves into the world of black and white psychological horror cinema.
We compare and contrast the movie with Shirley Jackson's original source novel, the disastrous 1999 Jan De Bont remake starring Liam Neeson and Netflix's own hot new adaptation, 'The Haunting of Hill House'.
We also chat Star trek's very own Halloween special from The Original Series, 'Catspaw'.
So listener beware, you're in for a scare!
As usual you can find SPOCKLIGHT on:
TWITTER - @spocklightpod
INSTAGRAM – @spocklightpod
FACEBOOK – https://www.facebook.com/spocklightpod/
EMAIL - spocklightpod@gmail.com
Please Follow, like, share and all that good stuff.
Credit for our wonderful theme music goes to the incredibly talented, Adam Johnston's, you can find more of his work at - https://adamjohnstonuk.bandcamp.com/
Our beautiful artwork was created by Stephen Trumble, see more at http://www.stephentrumble.com