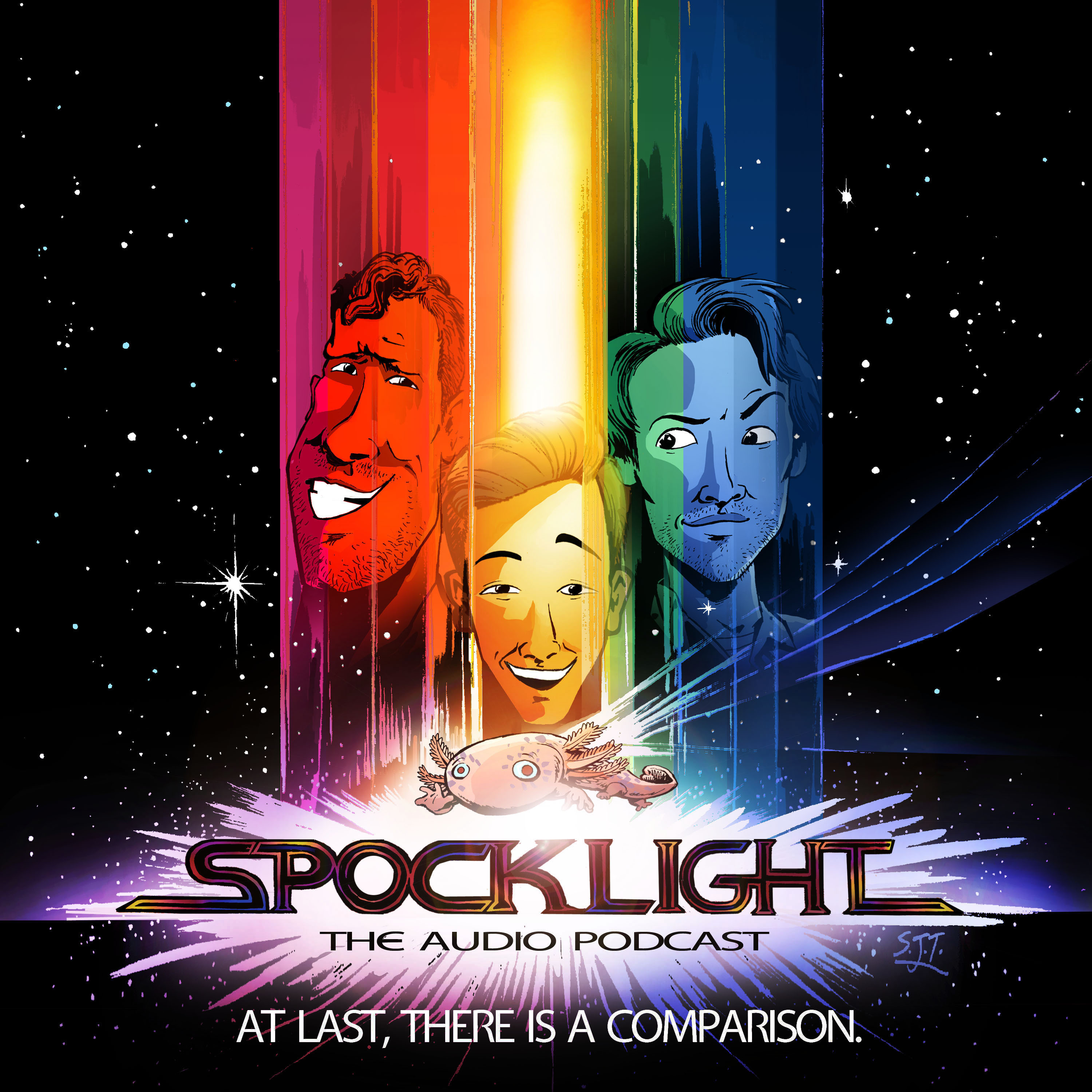 Merry Christmas Spocklighters! Our present to you this year is the gift that keeps on giving, 1997's Batman & Robin.
This festive season we're giving Joel Schumacher's much derided and camp as Christmas Superhero movie a full critical re-evaluation.
We look over Schumacher's eclectic directing career and explain our own history with the film before getting into a beat by beat breakdown of the movie, written of course by Star Trek: Discovery, Picard and Strange New Worlds Producer, Akiva Goldsman.
We discuss Batman & Robin's place within the Batman movie lexicon, comparing it with other iterations of the franchise over the years, reclaim George Clooney's Batman as the natural successor to Adam West's Bright Knight, admire Poison Ivy's Drag Queen chic, lament at the treatment of Bane and Robin in the film, are moved by the emotional core of the story, discover that Barbara Gordon's backstory literally doesn't add up and even find time for a mini tribute to James Gandolfini.
Winter has come at last.
As usual you can find SPOCKLIGHT on:
TWITTER - @spocklightpod
INSTAGRAM – @spocklightpod
FACEBOOK – https://www.facebook.com/spocklightpod/
EMAIL - spocklightpod@gmail.com
Please Follow, like, share and all that good stuff.
Credit for our wonderful theme music goes to the incredibly talented, Adam Johnston's, you can find more of his work at - https://adamjohnstonuk.bandcamp.com/
Our beautiful artwork was created by Stephen Trumble, see more at http://www.stephentrumble.com 
Huge thanks to Russell Honeywell for post production support