Episodes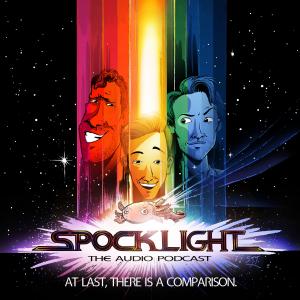 Wednesday Sep 08, 2021
Wednesday Sep 08, 2021
As part of our tributes to legendary Filmmaker, Richard Donner, who we had the honour of interviewing on the Podcast in 2017, we make good on our promise to him to watch and discuss what he considered to be one of his most unfairly overlooked movies, Inside Moves. 
We explore this 1980 hidden gem from Donner's filmography, praising the incredible lead performance from John Savage and examining the weighty themes that the film deals with - Depression, suicide, disabilities and the importance of friendship. 
Featuring excerpts from our interview with Dick, this is a celebration of a film that deserves a lot more eyes on it and a proper Blu-ray release in the UK so come join us for this very special episode, it will be one of the best moves you've ever made!
As usual you can find SPOCKLIGHT on:
TWITTER - @spocklightpod
INSTAGRAM – @spocklightpod
FACEBOOK – https://www.facebook.com/spocklightpod/
EMAIL - spocklightpod@gmail.com
Please Follow, like, share and all that good stuff.
Credit for our wonderful theme music goes to the incredibly talented, Adam Johnston's, you can find more of his work at - https://adamjohnstonuk.bandcamp.com/
Our beautiful artwork was created by Stephen Trumble, see more at http://www.stephentrumble.com 
Huge thanks to Russell Honeywell for post production support