Episodes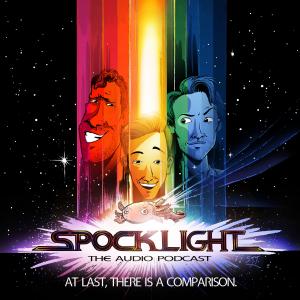 Thursday Mar 31, 2022
Thursday Mar 31, 2022
We're joined by Tom Salinsky of the wonderful Best Pick podcast to explore a film that almost definitely didn't win any Academy Awards, 2001 Cop Action Thriller Satire, 15 Minutes, starring Robert De Niro, Ed Burns and our focus Captain Benjamin Sisko himself, Avery Brooks. 
We discuss the abundance of Star trek connections within the film including a cameo from a young Anton Yelchin, as well as supporting roles for Kelsey Grammer and Kim Cattrall, argue that Brooks should have been Co-lead rather than Ed Burns and analyse the satirical bent of the film. 
In the future everyone will be famous for 15 minutes...and Spocklight will discuss a film called 15 Minutes for over an hour. 
As usual you can find SPOCKLIGHT on:
TWITTER - @spocklightpod
INSTAGRAM – @spocklightpod
FACEBOOK – https://www.facebook.com/spocklightpod/
EMAIL - spocklightpod@gmail.com
Please Follow, like, share and all that good stuff.
You can find Tom @tomsalinsky on Twitter and you can find more information regarding his podcast and their brand new Book at https://bestpickpod.com/ 
Credit for our wonderful theme music goes to the incredibly talented, Adam Johnston's, you can find more of his work at - https://adamjohnstonuk.bandcamp.com/
Our beautiful artwork was created by Stephen Trumble, see more at http://www.stephentrumble.com 
Huge thanks to Russell Honeywell for post production support