Episodes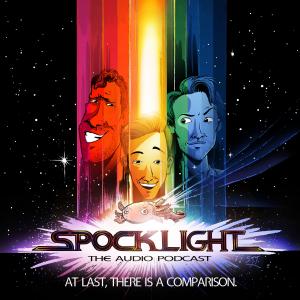 Thursday Jan 26, 2023
Thursday Jan 26, 2023
We pay tribute to the late, great Nichelle Nichols as we're joined by Daryl Bar from Sudden Double Deep and Is Paul Dano Ok? to cover one of her few starring movie roles outside of the Star Trek franchise, playing vicious Madam, Dorinda in 1974s Truck Turner.
We discuss our own personal histories with Blaxploitation and how Truck Turner, with its Everyman hero played by Isaac Hayes and it's knowing blend of comedy and hard boiled crime action, make it a unique entry in the genre. 
So hide your Mammas because Big Brother is coming, and he's coming on strong!
As usual you can find SPOCKLIGHT on:
TWITTER - @spocklightpod
INSTAGRAM – @spocklightpod
FACEBOOK – https://www.facebook.com/spocklightpod/
EMAIL - spocklightpod@gmail.com
Please Follow, like, share and all that good stuff.
You can find more information about Daryl's brilliant podcasts at @SDDFilmPodcast and @IsPaulDanoOk on Twitter
Credit for our wonderful theme music goes to the incredibly talented, Adam Johnston's, you can find more of his work at - https://adamjohnstonuk.bandcamp.com/
Our beautiful artwork was created by Stephen Trumble, see more at http://www.stephentrumble.com 
Huge thanks to Russell Honeywell for post production support