Episodes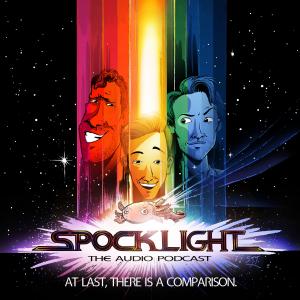 Tuesday May 09, 2023
Tuesday May 09, 2023
We're joined by Cosplayer and D&D Player, Linda McGarrigle, to discuss new Blockbuster release, Dungeons & Dragons: Honour Among Thieves, Starring Captain Kirk of the Kelvinverse himself, Chris Pine.
Matt praises the stand alone nature of the film and Pine's ability to laugh at himself, Liam has a breakdown regarding the state of modern movies, while Linda guides us through the world of D&D and offers her player perspective on this big screen adaptation.
So take a roll of the dice and join us, the game has just begun!
As usual you can find SPOCKLIGHT on:
TWITTER - @spocklightpod
INSTAGRAM – @spocklightpod
FACEBOOK – https://www.facebook.com/spocklightpod/
EMAIL - spocklightpod@gmail.com
Please Follow, like, share and all that good stuff.
Linda can be found at @lindamcg on Instagram and @LindaMcG on Twitter
Credit for our wonderful theme music goes to the incredibly talented, Adam Johnston's, you can find more of his work at - https://adamjohnstonuk.bandcamp.com/
Our beautiful artwork was created by Stephen Trumble, see more at http://www.stephentrumble.com/
Huge thanks to Russell Honeywell for post production sound support