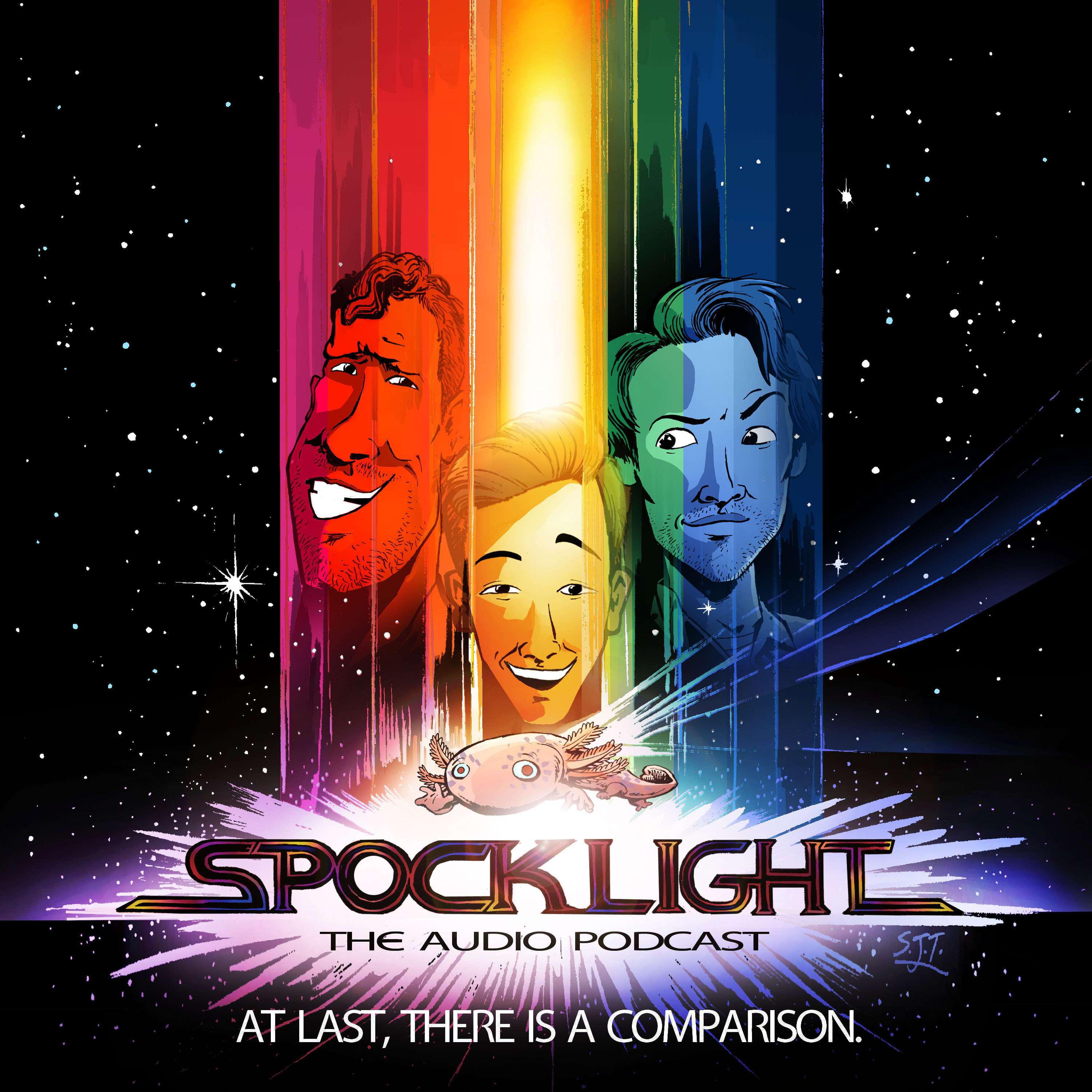 Join the Spocklight crew on a truly fantastic voyage with special guest, Empire magazine's Nick de Semlyen, as we discuss the 1987 Joe Dante hidden classic, 'Innerspace', Starring Dennis Quaid, Martin Short, Meg Ryan and Star Trek: Voyager's very own... Robert Picardo as 'The Cowboy'!
Liam debates the outcome of a somewhat confused love triangle, Paul praises the now dearly departed Dick Miller, Matt recalls how seeing the film for the first time whilst in the grip of a delirious fever somehow made it even crazier, while our guest, Nick de Semlyen, tells us about his upcoming book, 'Wild and Crazy Guys', the Easy Riders, Raging Bulls of 80s comedy movies, as he contextualises the film within the cinematic era in which it was made. All this, plus a specially prepared statement from James Dyer of the Pilot TV Podcast.
Come and twist the night away with us and download now, whether you be big, small or microscopic.
Disclaimer: Slightly more echo than we would like on this record thanks to us being in a glass case of emotion. 
As usual you can find SPOCKLIGHT on:
TWITTER - @spocklightpod
INSTAGRAM – @spocklightpod
FACEBOOK – https://www.facebook.com/spocklightpod/
EMAIL - spocklightpod@gmail.com
Please Follow, like, share and all that good stuff.
You can find Nick @NickdeSemlyen on Twitter and more information about his forthcoming book, 'Wild and Crazy Guys' at https://www.panmacmillan.com/authors/nick-de-semlyen/wild-and-crazy-guys/9781529015805
Credit for our wonderful theme music goes to the incredibly talented, Adam Johnston's, you can find more of his work at - https://adamjohnstonuk.bandcamp.com/
Our beautiful artwork was created by Stephen Trumble, see more at http://www.stephentrumble.com