Episodes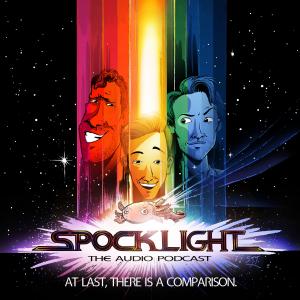 Wednesday Aug 23, 2023
Wednesday Aug 23, 2023
In a very special episode, we're joined by returning Guest, Nick De Semlyen, Editor of Empire Magazine and Author of new book, The Last Action Heroes, the behind-the-scenes story of the movie Action Heroes who ruled 1980s and '90s Hollywood, to talk his reasons for writing the book, what made him fall in love with Action cinema and just have a big old chat about the Action Movie Genre in general as we look back over the triumphs, flops and feuds of Hollywood's Kings of Carnage – Arnold Schwarzenegger, Sylvester Stallone, Chuck Norris, Jackie Chan, Dolph Lundgren, Steven Seagal and Jean-Claude Van Damme.
As usual you can find SPOCKLIGHT on:
TWITTER - @spocklightpod
INSTAGRAM – @spocklightpod
FACEBOOK – https://www.facebook.com/spocklightpod/
EMAIL - spocklightpod@gmail.com
Please Follow, like, share and all that good stuff.
You can find Nick @NickdeSemlyen on Twitter (or should we say, X) and buy 'The Last Action Heroes' from Amazon, Waterstones and all good booksellers.
Credit for our wonderful theme music goes to the incredibly talented, Adam Johnston's, you can find more of his work at - https://adamjohnstonuk.bandcamp.com/
Our beautiful artwork was created by Stephen Trumble, see more at http://www.stephentrumble.com 
Huge thanks to Russell Honeywell for post production support on sound.