Episodes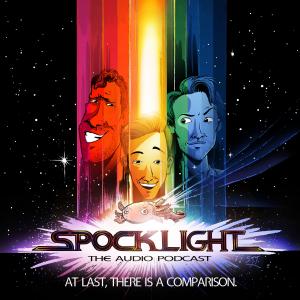 Sunday Feb 27, 2022
Sunday Feb 27, 2022
In a very special episode dedicated to new Star Trek Fan Production, Ambush, we're joined by the Writer/Director of the film, Greg Lock, alongside Cinematographer, Editor and visual effects supremo, Thomas Saville and David Trumble who plays Terik in the film. We discuss the origins and inspirations behind the film, the pre-production and filming process, the difficulties of making a fan production in the midst of the announcement of new guidelines, and even the truth behind the 24 fan film that never was.
Listen to how this pseudo sequel to classic Original Series episode, Balance of Terror, came about then go watch the film itself at:
https://www.youtube.com/watch?v=-uG1o4en19Q&t=189s 
As usual you can find SPOCKLIGHT on:
TWITTER - @spocklightpod
INSTAGRAM – @spocklightpod
FACEBOOK – https://www.facebook.com/spocklightpod/
EMAIL - spocklightpod@gmail.com
Please Follow, like, share and all that good stuff.
Credit for our wonderful theme music goes to the incredibly talented, Adam Johnston's, you can find more of his work at - https://adamjohnstonuk.bandcamp.com/
Our beautiful artwork was created by Stephen Trumble, see more at http://www.stephentrumble.com 
Huge thanks to Russell Honeywell for post production support