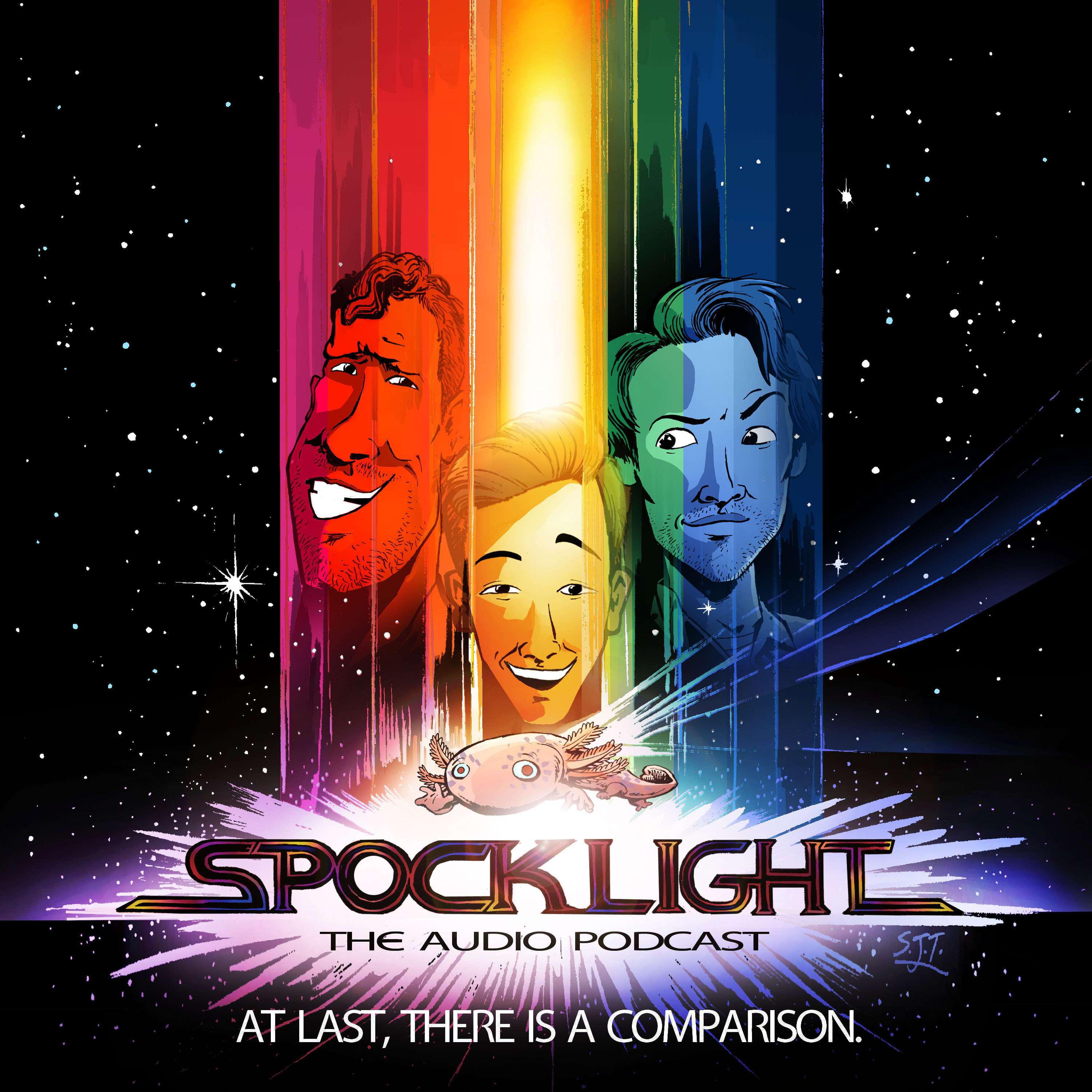 Ho Ho Ho! The Spocklight crew gather round the open fire to chat the official (disclaimer: not official) Star Trek Christmas Movie…1999's 'A Christmas Carol' starring Sir Patrick Stewart.
We also find time to run down the slim pickings of vaguely Christmassy Star Trek offerings, pitch our own ideas for a proper Christmas episode and rhapsodise about 'The Muppet Christmas Carol' probably more than we should while we're meant to be reviewing a different version of Charles Dickens classic.
So grab a glass of port and a bowl of smoking bishops as you join us for the first ever Spocklight Christmas Special!
Technical note: We apologise for some of the sound difficulties in this episode, please listen with Christmas spirit in your hearts and ears.
As usual you can find SPOCKLIGHT on:
TWITTER - @spocklightpod
INSTAGRAM – @spocklightpod
FACEBOOK – https://www.facebook.com/spocklightpod/
EMAIL - spocklightpod@gmail.com
Please Follow, like, share and all that good stuff.
Credit for our wonderful theme music goes to the incredibly talented, Adam Johnston, you can find more of his work at - https://adamjohnstonuk.bandcamp.com/
Our beautiful artwork was created by Stephen Trumble, see more at http://www.stephentrumble.com 
You can find the full version of Captain Picard singing 'Let it Snow' here: https://www.youtube.com/watch?v=oiSn2JuDQSc&t=31s